Getting ready for HuFiCon24?
Start with highlights from 2023
It's been an inspiring journey to bring so many people from the cyber security industry together in person. The same spirit and energy, but on a whole new level, awaits you at #HuFiCon24.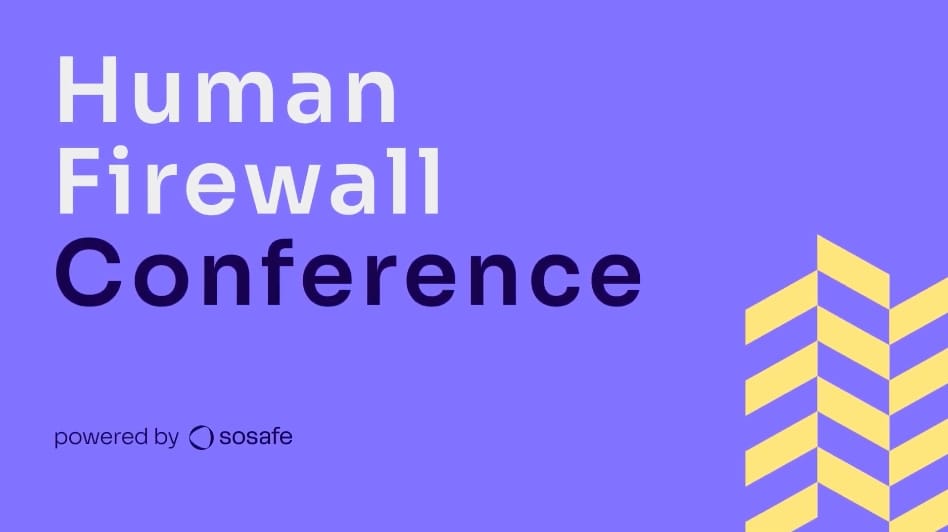 The first and only cyber
security conference focused
on the human factor
Educate
Unlock expert
knowledge
Join expert-led sessions on today's top cyber security trends and developments – then leverage that knowledge to elevate your team's skillset.
Exchange
Collect first-hand insights
from your peers
Don't miss this unique collaborative event format: Engage in interactive panels with industry experts and SoSafe customers and networking sessions to exchange knowledge with your peers.
Empower
Get inspired with
innovative perspectives
Technology alone is not enough to build a strong security culture: Listen to how different disciplines can help you develop a holistic skillset and strengthen your first and last line of defense – your employees.
Cyber heroes who have already
taken the stage at HuFiCon
Extra effort goes into curating a dynamic lineup of international experts from diverse fields. We were thrilled to bring together these brilliant minds to share their holistic perspectives on the critical role of the human factor in cyber security.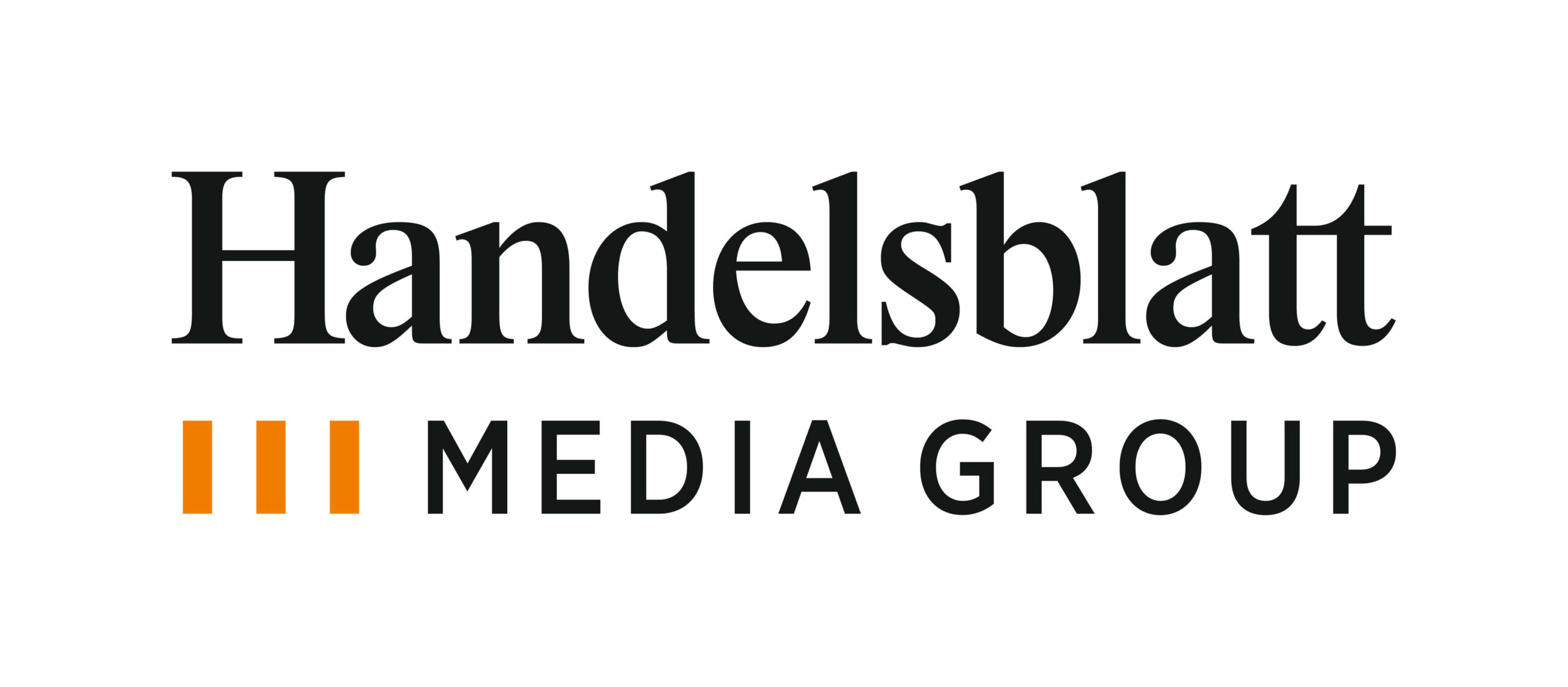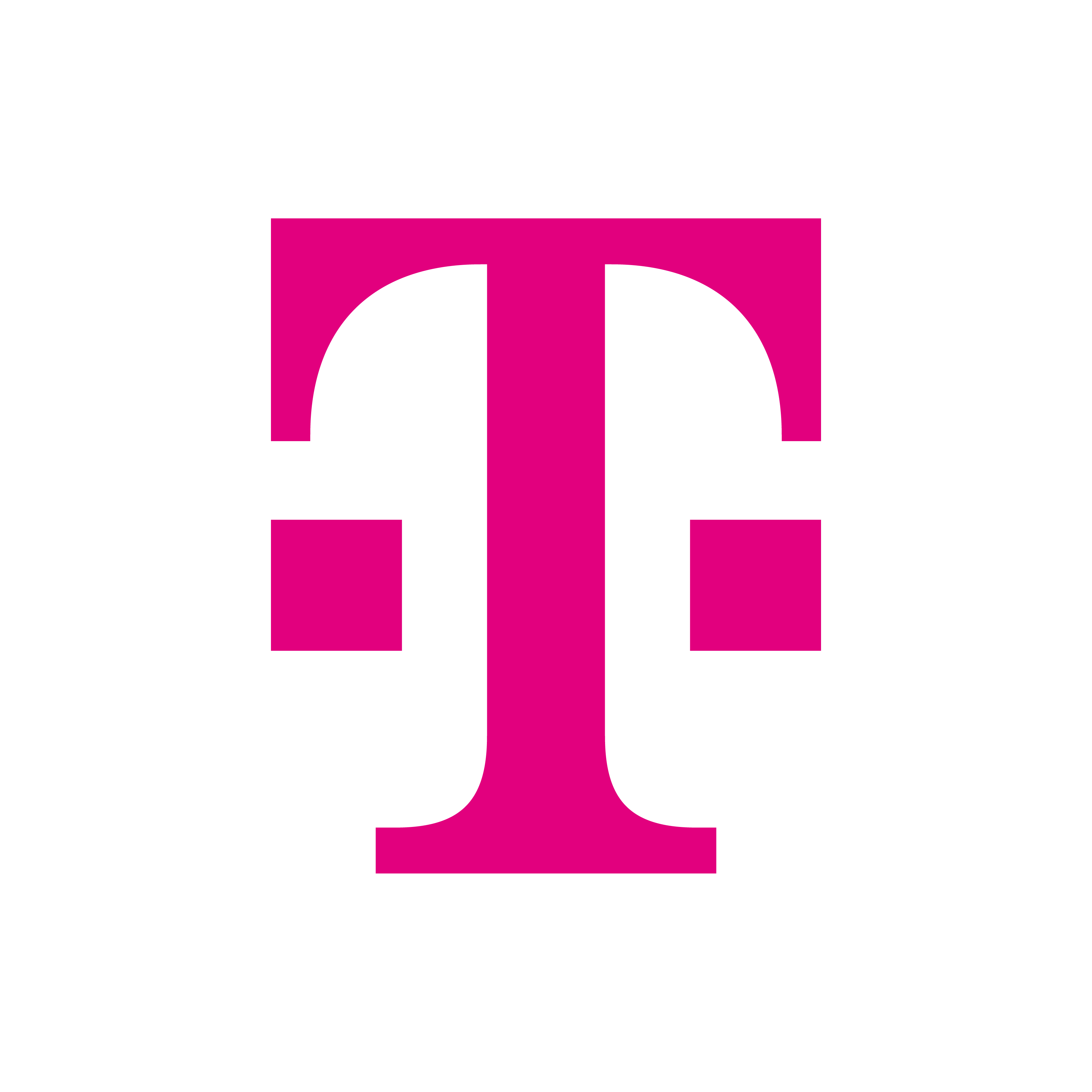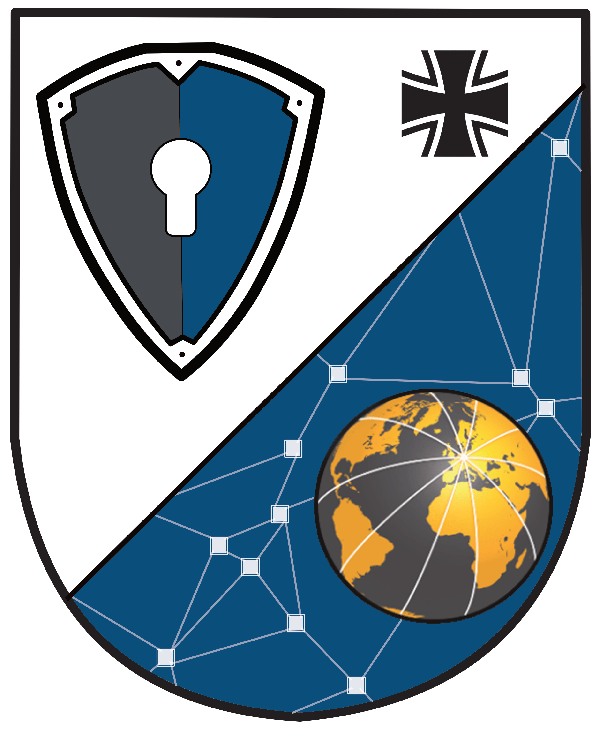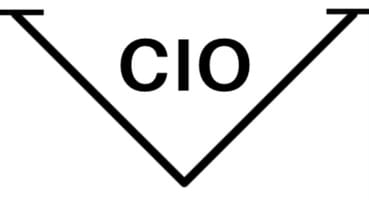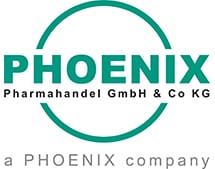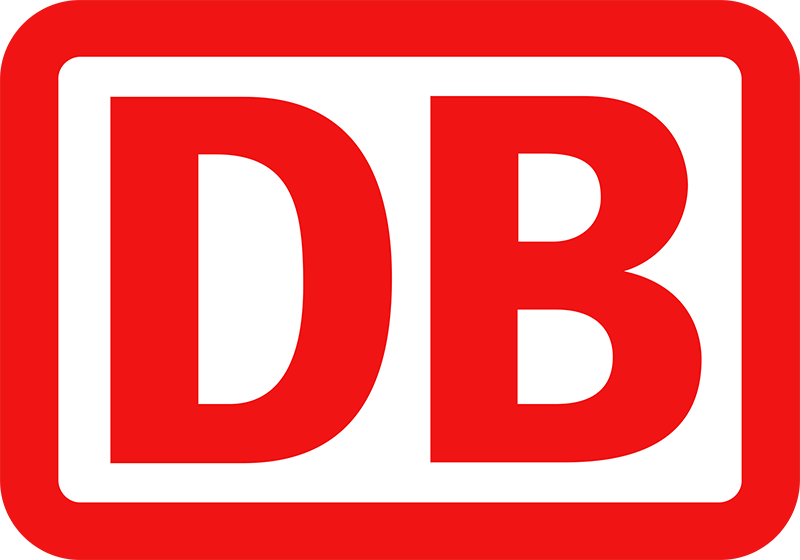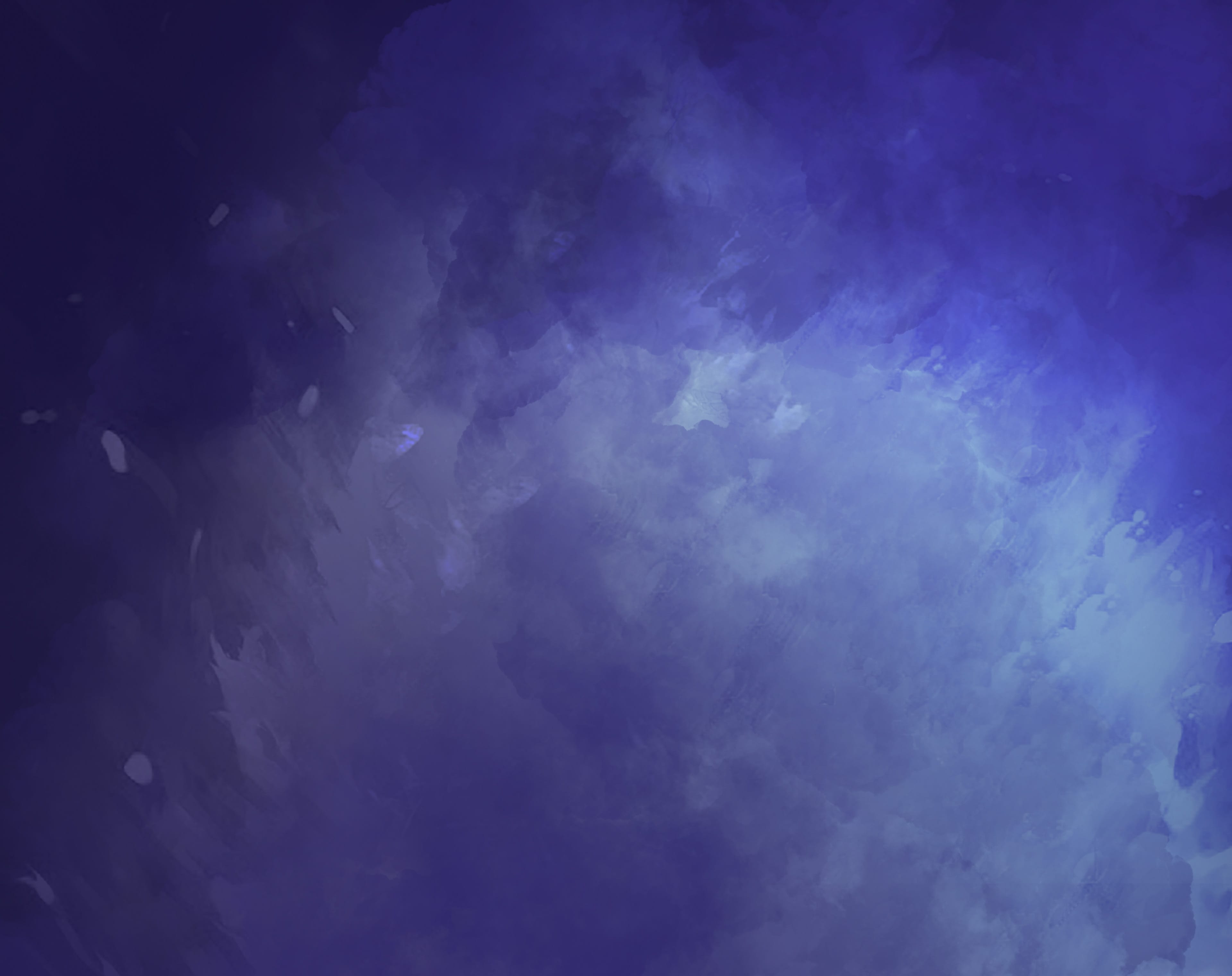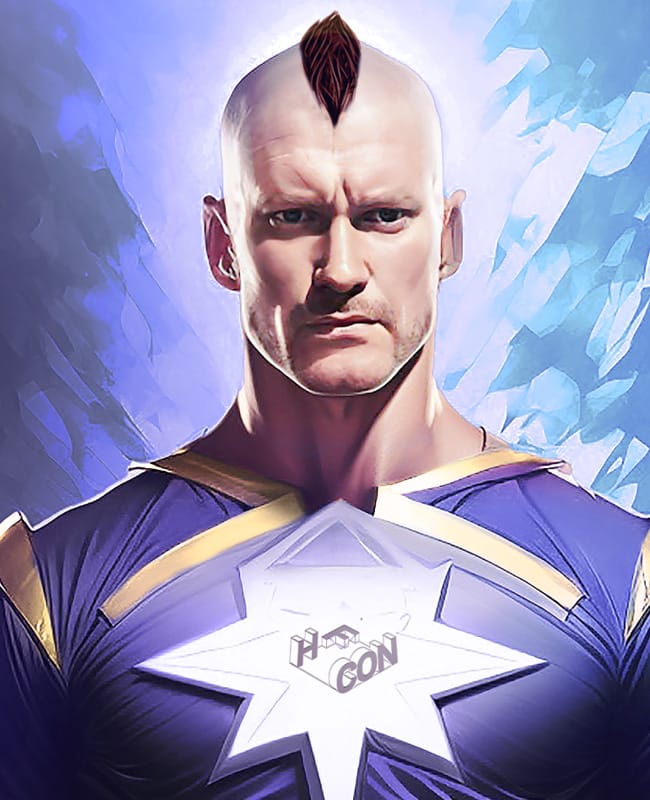 Sascha Lobo
Digital Entrepreneur, Author & Podcast host
Sascha Lobo, a digital entrepreneur, author, and podcaster, has been discussing the advantages and disadvantages of digitization since 2006, including through his weekly column on spiegel.de. He has been particularly interested in the field of artificial intelligence and its role in digital transformation for the past decade. Sascha currently resides in Berlin with his wife and two children, as well as in the vast world of the internet.
Photo credits © Anatol Kotte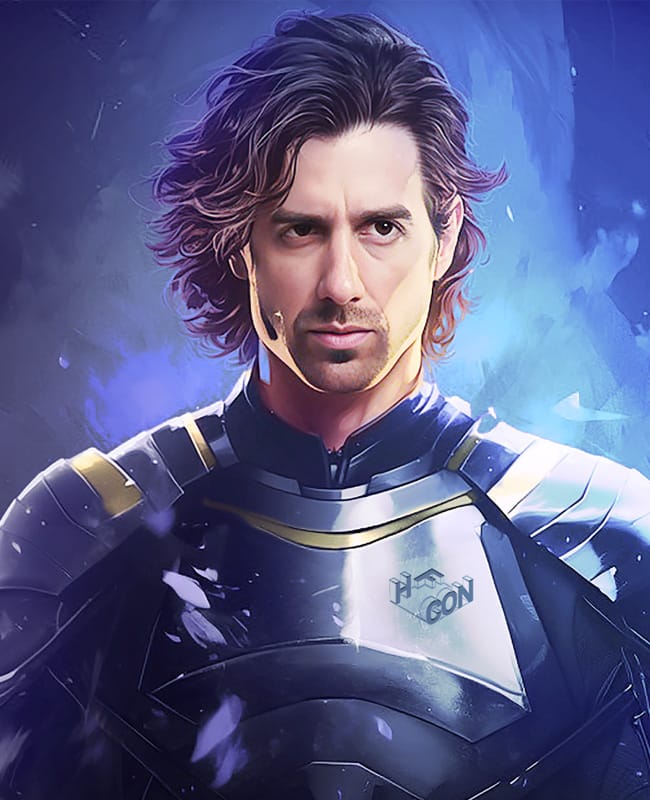 Jamie Bartlett
Bestselling Author, Journalist, and Tech Blogger
Jamie Bartlett is a prominent UK expert on politics and technology, focusing on cyber security, privacy online, new political movements, and internet cultures. He founded the Centre for the Analysis of Social Media and authored three books, including "The Missing Cryptoqueen" which tells the unbelievable story of the rise, disappearance and fall of Dr. Ruja Ignatova and reveals how OneCoin became the biggest scam of the 21st century.
Bartlett is a technology blogger for the Spectator and a journalist for various publications, including The Sunday Times, the Guardian, Foreign Policy, and The Telegraph. His TED talk "How the mysterious dark net is going mainstream" has been watched almost 5 million times. Bartlett also presented the BBC2 documentary series "The Secrets of Silicon Valley," which explored the impact of technology on economies and politics and helped uncover the Cambridge Analytica scandal. He is the creator and host of the BBC podcast "The Missing Cryptoqueen," which investigates topics such as online subcultures, hackers, blockchain, cryptocurrencies, and the threat social media poses to democracy.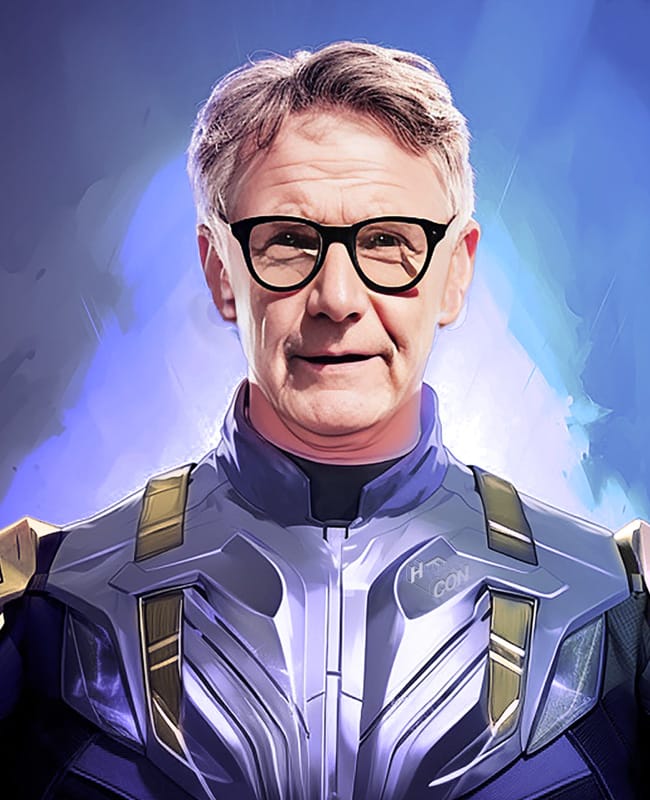 John Noble
Director at the National Cyber Security Centre (NCSC) 2016-18
From 2016 to 2018, John Noble served as the Director of Incident Management at the newly established National Cyber Security Centre (NCSC). Under his leadership, the NCSC responded to nearly 800 significant cyber incidents, endowing him with an unparalleled experience in addressing and dissecting the roots of cyber threats. A particular area of his expertise lies in understanding the interplay between geopolitical shifts and their ramifications on cybersecurity.
Over a distinguished 40-year tenure in government service, John has been a pillar in operational delivery and strategic business transformation. His exceptional efforts in forging effective partnerships leading up to the London Olympics earned him the prestigious Commander of the British Empire (CBE) title in 2012.
In addition to his work with the NCSC, John serves as a non-executive director at NHS Digital, chairing the Information Assurance and Cyber Security Committee. He holds multiple advisory and non-executive director positions and stands as a senior cyber advisor at McKinsey.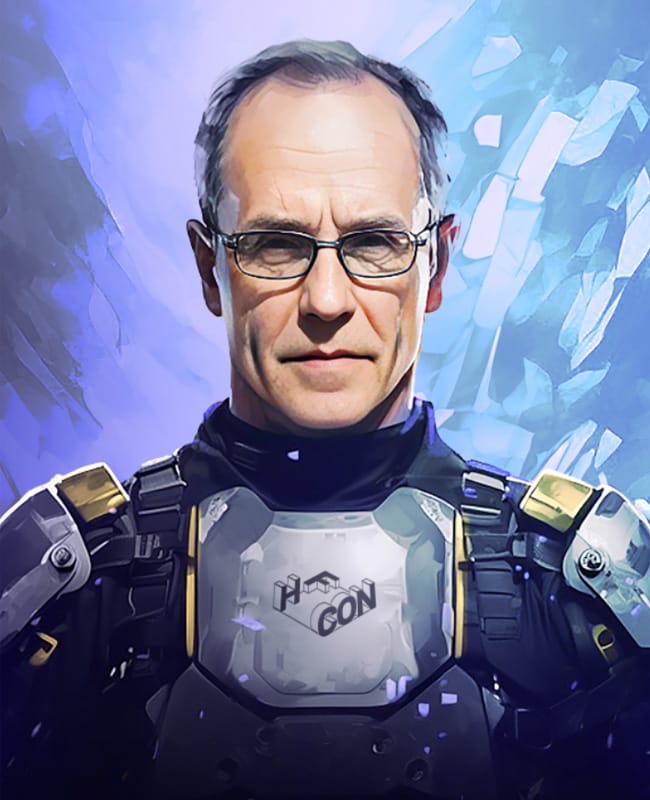 Ulrich Irnich
CIO and Modernization Garage Director, Vodafone Germany
Ulrich Irnich has been with Vodafone as CIO since 2020, responsible for the customer-centric IT orientation. Additionally he is also responsible for the global Modernization Garage to drive BSS modernization across VF. Before that, as CIO at Unitymedia, he was responsible for the agile transformation of IT and business. He transformed the company from a project-oriented to a product-centric organization. With the extensive telecommunications experience, he brings deep insights into business and digital transformation.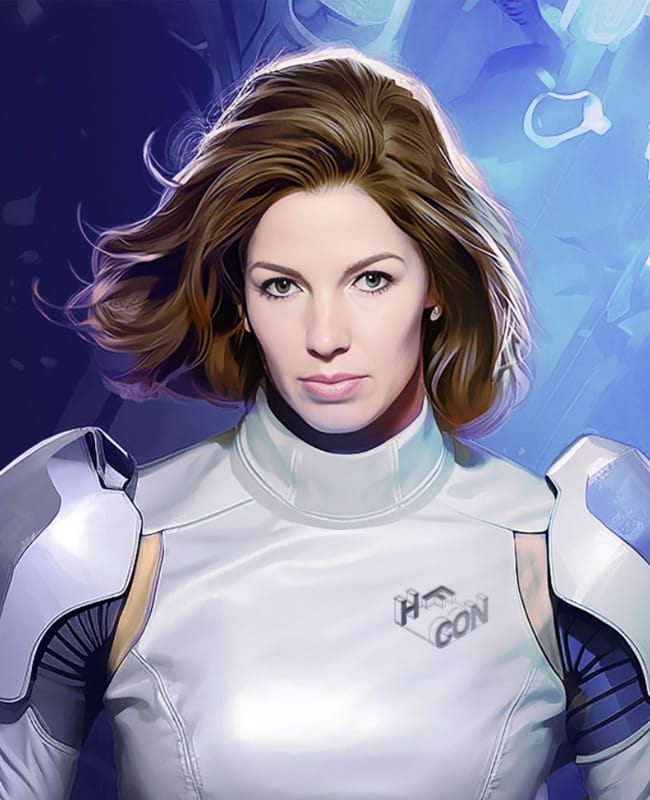 Inge van der Beijl
Human Resilience enabler & threat actor communications expert, Northwave
Meet Inge, an expert in cyber resilience. With her mission to make organizations more cyber resilient, Inge understands the importance of involving people in this process. She knows that the psychological factor in cybercrime has been neglected for too long, and she is determined to change that. Inge's goal is to turn the people in your organization into a human sensor, enabling your staff to secure your organization. With degrees in Social & Organizations psychology and Change Management, and solid experience at research institute TNO, Inge has a strong scientific basis. Additionally, her practical side shines through her service in the military in Afghanistan and being a lead communicator in ransomware incidents. Inge currently is the Head of Expertise and Director Behaviour and Resilience at Northwave.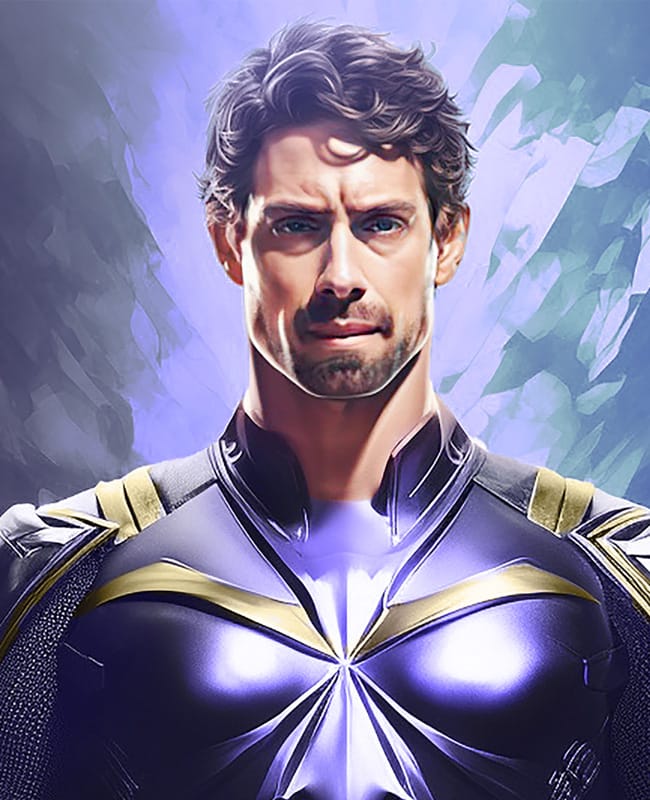 Dr. Niklas Hellemann
CEO of SoSafe
Niklas Hellemann is a studied psychologist, social engineering expert, and CEO at SoSafe. Before founding his own company, he worked as a management consultant at the Boston Consulting Group for six years in the areas of People and Organization. Besides his Ph.D. in Business Administration, Niklas studied psychology – which led him to the human approach in the tech-savvy cyber security market. In 2018, Niklas founded SoSafe together with Lukas and Felix to strengthen digital self-defense worldwide. Today, Niklas is engaged as a speaker on various stages worldwide, including the OMR Festival, the Web Summit, and the RSA Conference, where he talks about the pressing challenges of social engineering and the newest cybercrime developments.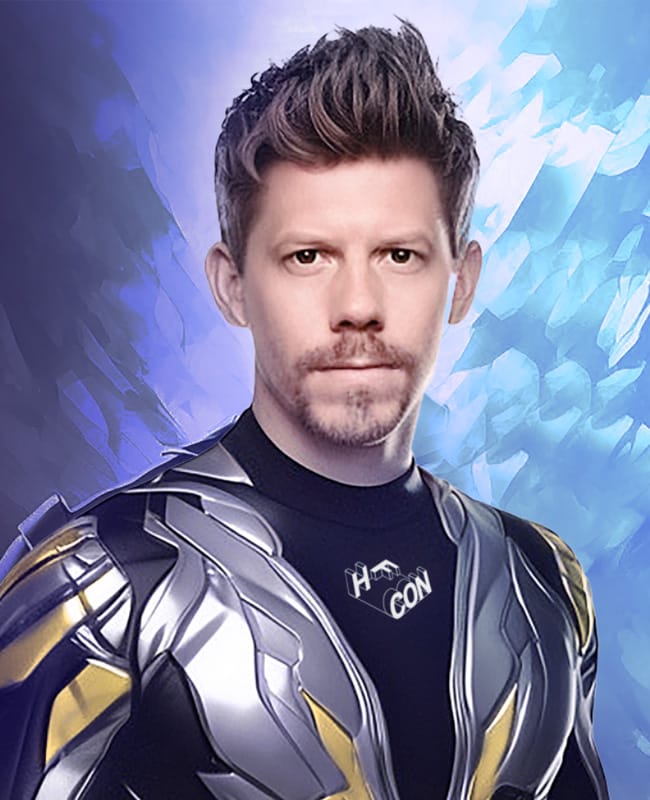 Linus Neumann
Hacker, psychologist, and IT security expert
Linus Neumann is a renowned IT expert, hacker, and psychologist. Since the age of ten, Neumann has been fascinated by the world of source codes. Today, as a psychologist with a diploma, he advises financial sector companies and operators of critical infrastructures. He has also served multiple times as an expert consultant on IT security for committees of the German Bundestag. In addition, he is active in the Chaos Computer Club on digital policy issues, co-hosts the podcast "Logbuch: Netzpolitik" with Tim Pritlove, and contributes to the blog netzpolitik.org.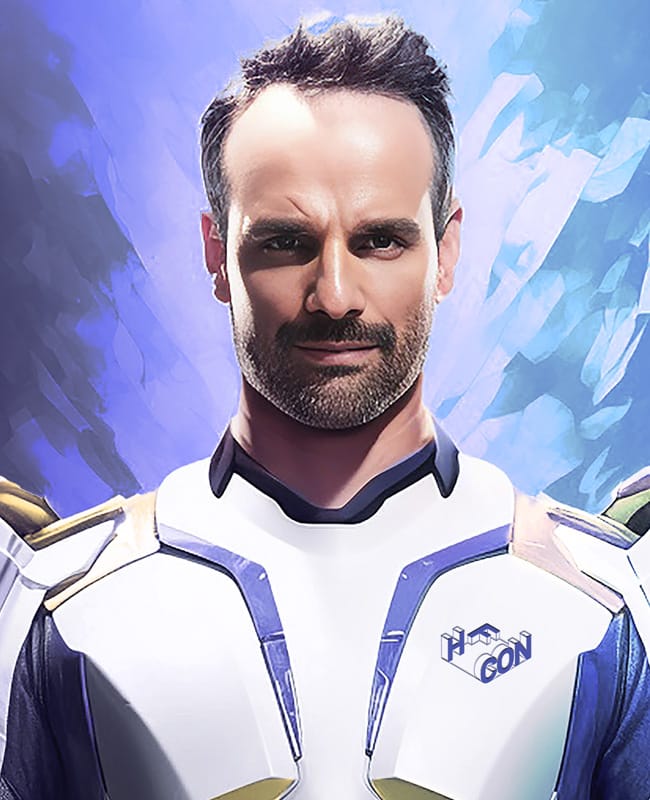 Gonçalo Gaiolas
CPO, SoSafe
Gonçalo Gaiolas – a computer scientist with extensive experience in the tech industry – joined SoSafe as Chief Product Officer in April 2023. During his more than 15 years in the B2B SaaS space, he has been committed to maintaining high standards in product development. Most recently, as CPO at low-code platform provider OutSystems, he was responsible for scaling the platform strategy and was leading developer and community relations. He is excited to meet security experts from all over Europe at the Human Firewall Conference and to jump into conversations about the latest trends that will inspire and inform the future development of the SoSafe product.
From the HuFiCon universe:
Must-see moments
Missed our recent events? No worries. Dive into our curated collection of top talks from past HuFiCon editions. Plus, earn ISC2 credits* while you're at it!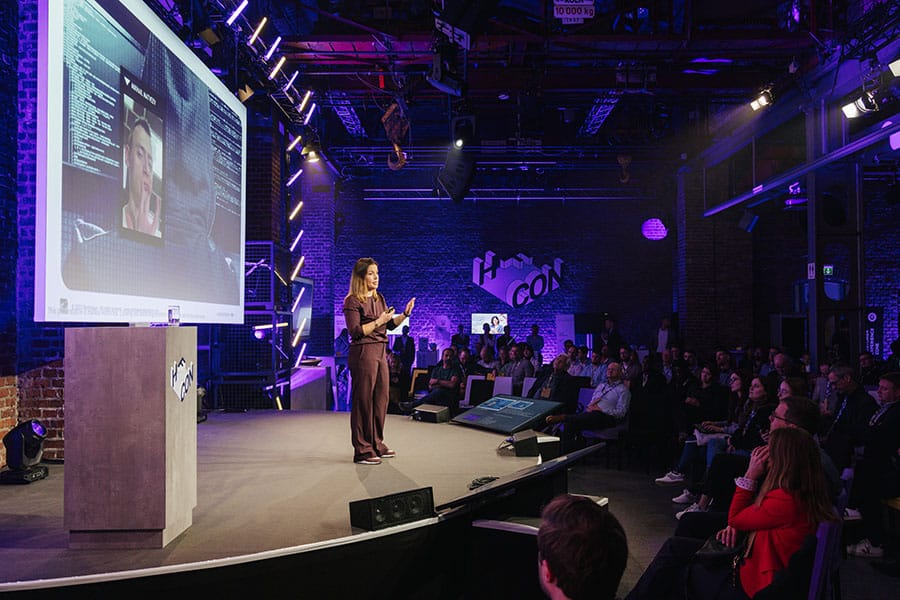 HUFICON23
Inge van der Beijl
On the digital frontline: Ransomware, threat actor communication, and building human resilience
Ever wondered about the strategies and secret communications that drive ransomware groups? Inge delves deep into their clandestine tactics, dissecting the art of threat actor communication, and revealing why engaging with these shadowy figures is essential for affected organizations. But she goes beyond mere mechanics. In a powerful and often-overlooked aspect, she casts a spotlight on the mental toll ransomware takes on organizations. Get ready to take safeguarding your organization to the next level with her.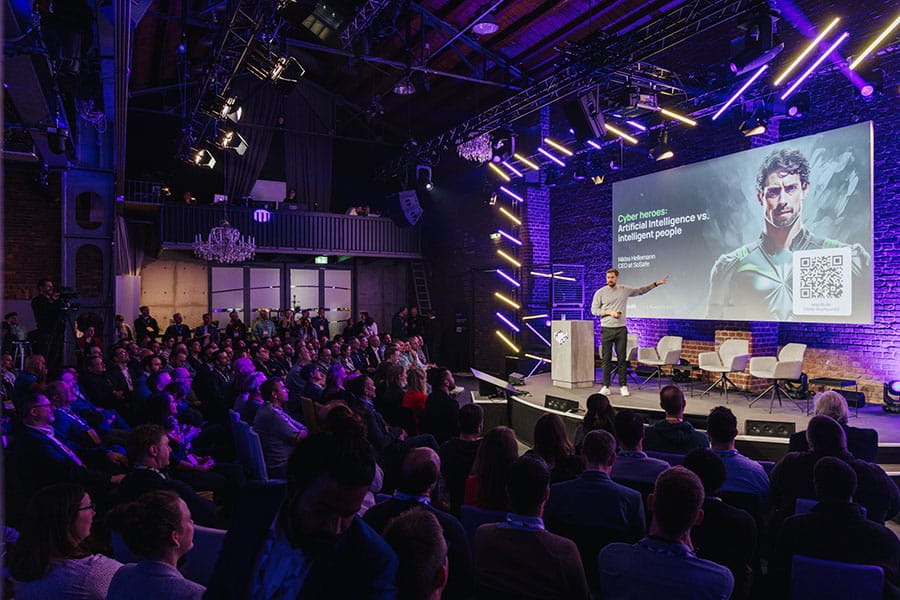 HUFICON23
Dr. Niklas Hellemann
Artificial intelligence vs. intelligent humans – cyber heroes assemble!
In this keynote, we bridge the gap between 'Artificial Intelligence vs. intelligent humans' by delving into the frontline of cyber security. Uncover how AI is not just a tool for advancement but also a weapon in cybercrime, enabling criminals to manipulate human psychology with unprecedented precision. Learn how AI's role in social engineering signals a new era of cyber threats, demanding a rally of 'Cyber Heroes' to combat these evolving challenges.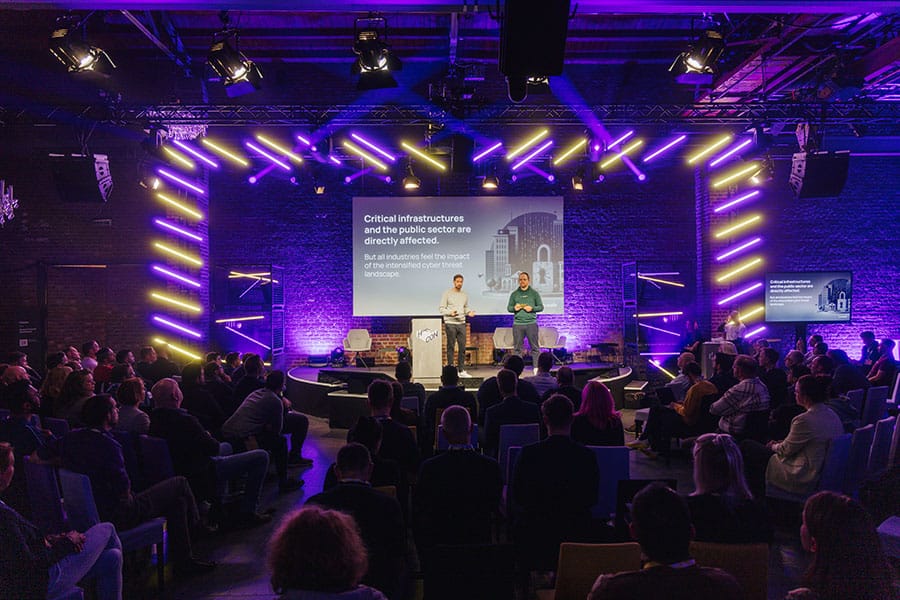 HUFICON23
Dr. Niklas Hellemann, Frank Piotraschke
Cyber heroes assemble: Collaborating to build Human Firewalls
After 1.5 days of discussing the human factor and current cyber threats, we're poised to reflect and peer into the cyber security horizon. What are the key takeaways? What immediate actions must we prioritize? Which emerging threats will shape the next decade, and how will these influence both our personal and professional spheres? At this point, the role of the human factor in cyber security becomes even more crucial, safeguarding our shared digital path.
The Human Firewall
Podcast
Exploring the human side of cyber security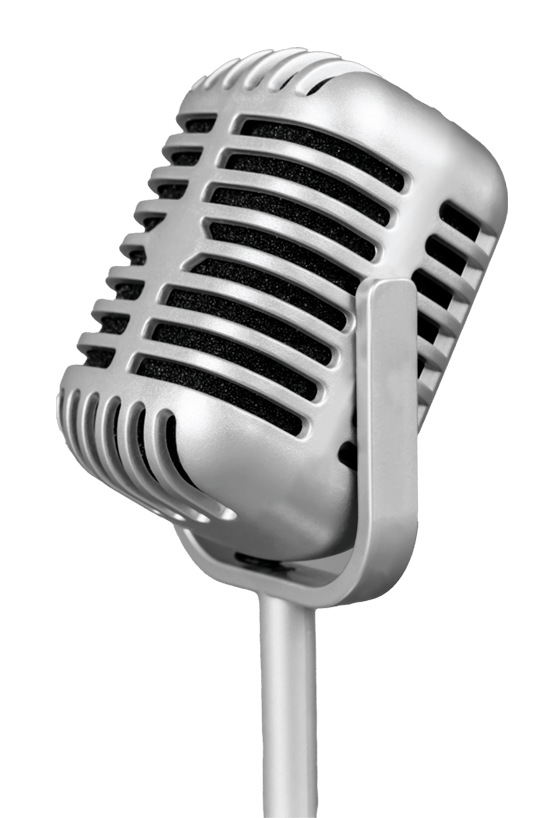 Join host Niklas Hellemann, psychologist and founder & CEO of SoSafe, as we chat with top industry experts, leading CISOs, and visionary figures from the realms of politics and business. Together, we navigate the intricacies of artificial intelligence, global cyber policies, and the nexus of business and security. Tune in and become part of the 'human firewall' journey.


What people love about
#HuFiCon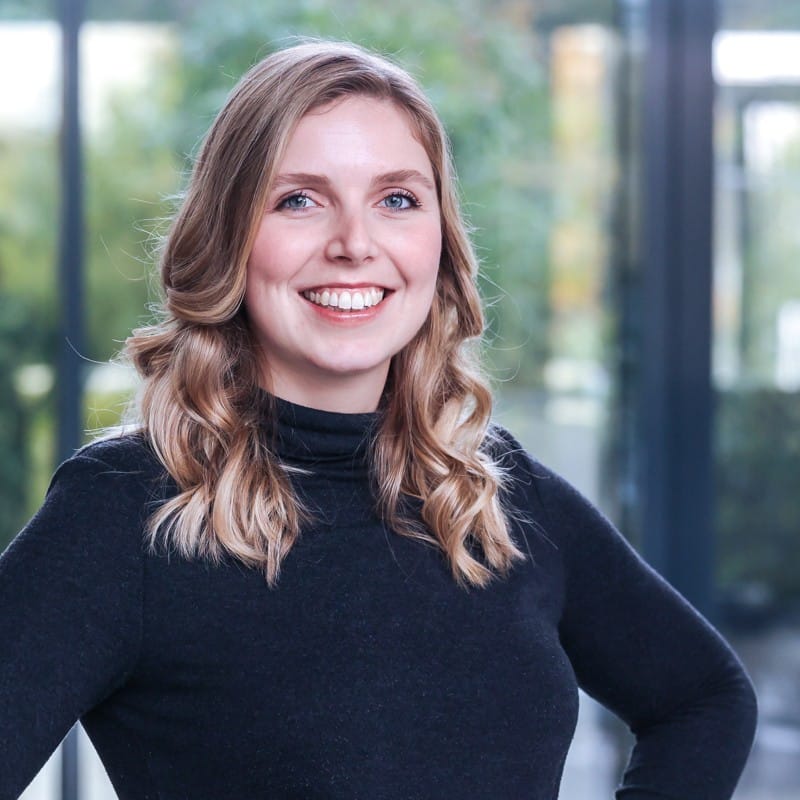 "It was really a great range of speakers and super interesting topics."
Julia Servaty, Xella International GmbH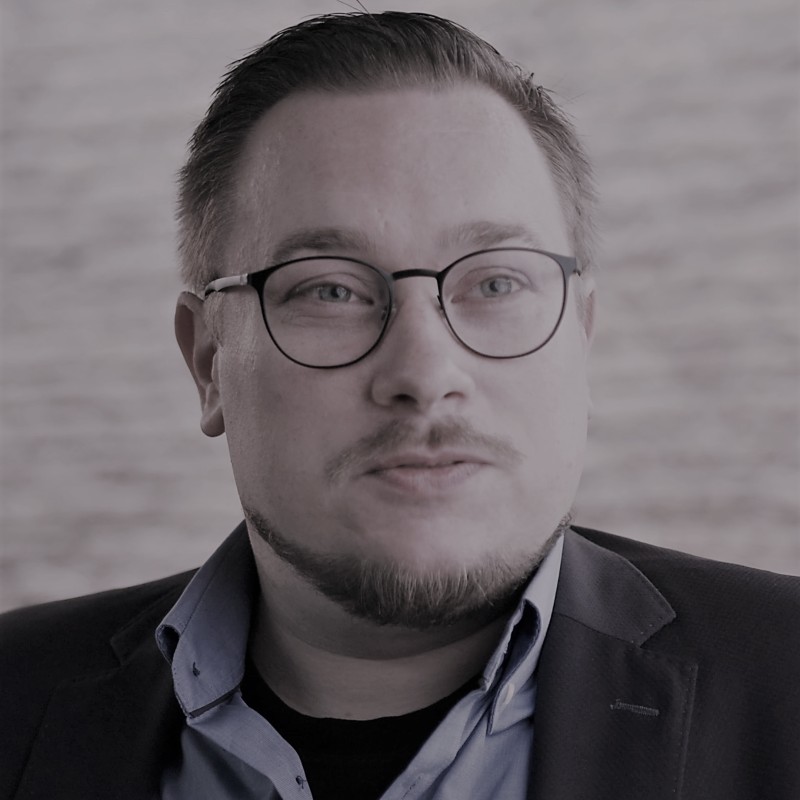 "I liked everything about the event – from the location to the organisation to the keynotes. The speakers and the content were really top-class."
Benjamin Petersen, Raumedic AG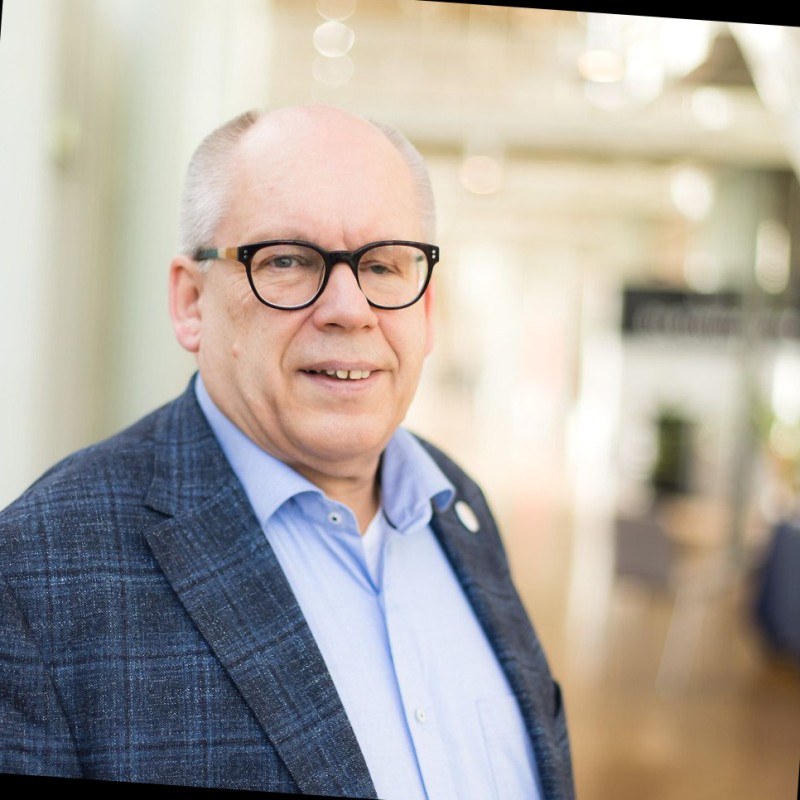 "Especially the impact of the geopolitical situation on cyber and the predictions, what could happen in the future, have been really interesting. It is a great help for our company."
Mathias Beck, Aktion Mensch e.V.
Our sponsors
Special thanks to our partners for supporting our Human Firewall Conference

Platinum

Gold

Gold

Gold

Gold
Silver
Silver

Silver

Silver

Silver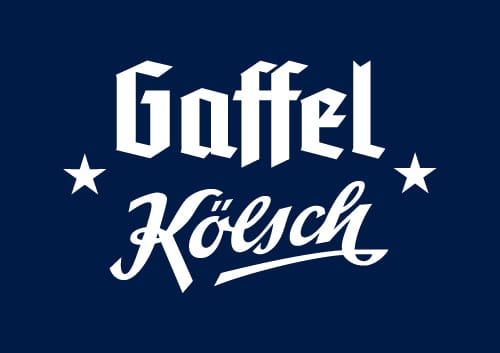 Event Partner
Event Partner

Event Partner
Join us in person
at #HuFiCon24
Fill out the form to apply for a free limited seat at the first and only cyber security conference focused on the human factor.